Artur Gold – więzień T2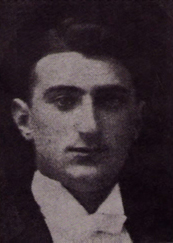 Artur Gold was born on March 17, 1897 in Warsaw. He was a Polish violinist, composer and conductor of Jewish roots. Together with Jerzy Petersburski, he founded a dance orchestra around 1925, which gained immense popularity during the interwar period. Its repertoire included, among others Argentine tango and dance music.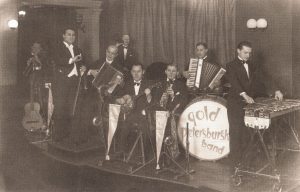 Musical notations of selected works by Artur Gold: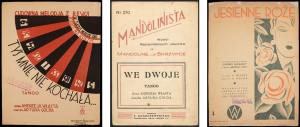 From 1940, Gold stayed in the Warsaw Ghetto, giving concerts with his band in the "Nowoczesna" cafe at 10 Nowolipki Street. In January 1943, during another liquidation operation of the Warsaw Ghetto, he was transported to the Treblinka II Extermination Camp. There he was recognized and separated from the crowd going to the gas chambers. Deputy camp commandant, Kurt Franz, commissioned Gold to create a small orchestra, which was playing for the SS-men on various occasions. The camp orchestra consisted of ten musicians.
With time, a camp hymn was also created, to which words were written by Kurt Franz. Prisoners were forced to sing it in German on the way to or from work, and on other occasions.
The camp anthem in free translation:
A hard step and a bold look
always boldly and faithfully
looking at the world
columns for work are marching,
That's why we're in Treblinka today,
because our fate is tara – ra
That is why we are in Treblinka today
because our future is short.
Let's listen to the commandant's tone
and let's follow every sign of it.
We go step by step together
in everything that duty expects from us.
Work must mean everything here,
just like obedience and duty.
We will do more and more
little luck will let us know at least once.
Artur Gold died in 1943 during the last period of the Treblinka II Extermination Camp operation.
Source of the cited anthem: Samuel Willenberg, Bunt w Treblince, Warsaw 1991, pp. 66−67.
Photo: Cyfrowe Repozytorium Biblioteki Narodowej, Wikipedia, staremelodie.pl
Translation: B.K.