The Righteous from the Treblinka area - Helena Szmurło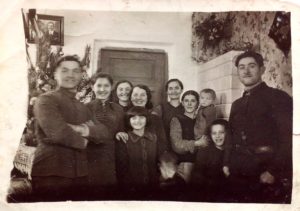 Helena Szmurło (1892 – 1967) lived with her numerous family in the village of Płosodrza, 8 km east of Mordy. In the early 1930s, Moshe Smolarz made friends with his contemporary Lucjan, son of Helena. Moshe often visited Szmurło family. Until the outbreak of World War II, together with Helena's husband, Bolesław, they traded in horses and cows. The outbreak of war changed the lives of many people, including the life of Moshe Smolarz (1912-2006). He lived in Mordy, a town located near Siedlce. Together with his family, in August 1942 he was transported to the Treblinka camp, from which he managed to escape. He found shelter in the village of Płosodrza with the Szmurło family.
The Szmurło family assisted Moshe Smolarz in 1942-1944. For the first year the Jew was hiding in a dugout dug under a sheepfold, and then also in a dugout under a forage harvester in the barn. He became part of the Szmurło family, ate meals with them, and he helped them on the farm, e.g. milking cows when possible . After the war, Moshe left for Israel, started a new family and settled in Kiryat Bialik near Haifa.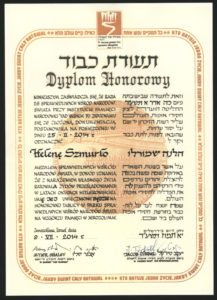 In the 1960s he made contact with his saviors' family. He thanked them for saving their lives, and was curious about the fate of individual family members. On May 12, 1986, Mosze Smolarz came to Poland to visit the Szmurło family. He applied to the Yad Vashem Institute for the Righteous Among the Nations Medal for Helena Szmurło. He died in August 2006, living to almost 95 years. Thanks to the efforts started by Moshe, in 2014 Helena Szmurło was posthumously awarded with the Righteous Medal. The ceremony was attended by the sons of Moshe Smolarz: Adam Amnon Smolash and Isaac Sivan and grandson Reem Smolash.
Foto: https://losice.info/sprawiedliwa-helena-szmurlo/
Author: Ilona Flażyńska